## Win a Predator BreakSpeed App ##
Добавлено:
Сб дек 22, 2012 11:11 am
WIN A PREDATOR BREAKSPEED APP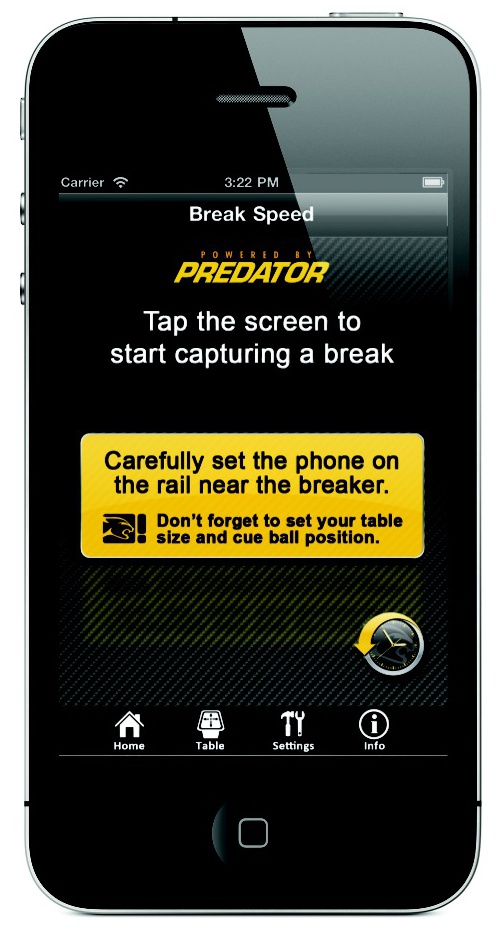 More information here... http://www.pro9.co.uk/html/article.php?sid=2151
WE'VE GOT 6 PREDATOR BREAKSPEED APPS TO GIVE AWAY!
For your FREE chance to win a Predator BreakSpeed App, just answer this question...
Why do you want to win a Predator BreakSpeed app?
► Precise - More than ten times the accuracy of a radar gun.
► Revealing - Does that small change in your grip hand really make a difference?
► Portable - Take it with you to league and tournaments.
► Super Value - Buy it once, use it forever.
► Unlimited Lifetime Support - Free lifetime updates.
► Feedback - Understand how you perform under pressure.
► Other - Please tell us why YOU want to win a Predator BreakSpeed App
There's no wrong answer - just respect our sponsor's generosity and claim your entry!
You can enter your answer here in ProPool's forums, and view the master list of entrants here...
http://www.pro9.co.uk/html/viewtopic.ph ... topic=5416